blog
---
Finger Plaza
September 12, 2012 15:38 - about 6 years ago
Our goal of making a public park free for everyone to use is finally finished. It took us more than 1 year of hard work from project to finished plaza, it was not a easy road and evolved a lot of dedication and suet to make it.

We went to several meetings with the City Hall in order to get there help in the construction, but in the end they refused to help. We had to came up with a plan to make it on our own, without being destroyed during the construction and afterwords. It had to be super resistant. We decided to make the plaza in small blocks in another location, where we could work with time and precision and after bring it to the final location, ready to use.

The building process for me was truly like an huge sculpture with several creative stages. Maturing the layout was hard because of it´s size, 8m long... after we were confident with layout we started to shape metal sheets in order to poor concrete inside and to guaranty that the corner of every stair and curb will last a long time without breaking and wearing out. All this details were a constant problem that we had to came up with creative solutions, but this was our challenge and what kept us motivated.

The concrete is super smooth and gives a realistic flow to the plaza, there are spots for every type of fingerboarder and it is super fun to ride. We had the sponsorship of 500€ from a contest online, but just by looking at the pictures you can see the cost escalated easily to near 5 times the budget.

We wanted to make something with quality and credibility, something legit that represented the Fingerboard culture. This was a huge investment for us and is the biggest community project in our country, the Ystore Terrace is a success with daily people and a clean fingerboard vibe, the plaza will be located outside the shop.

This will bring more people to start fingerboarding and to progress, with a place where they can meet whenever they want for free.

The official opening will be next Saturday together with Yellowood´s 5º anniversary.

Everyone is welcome to visit this unique fingerboard sculpture.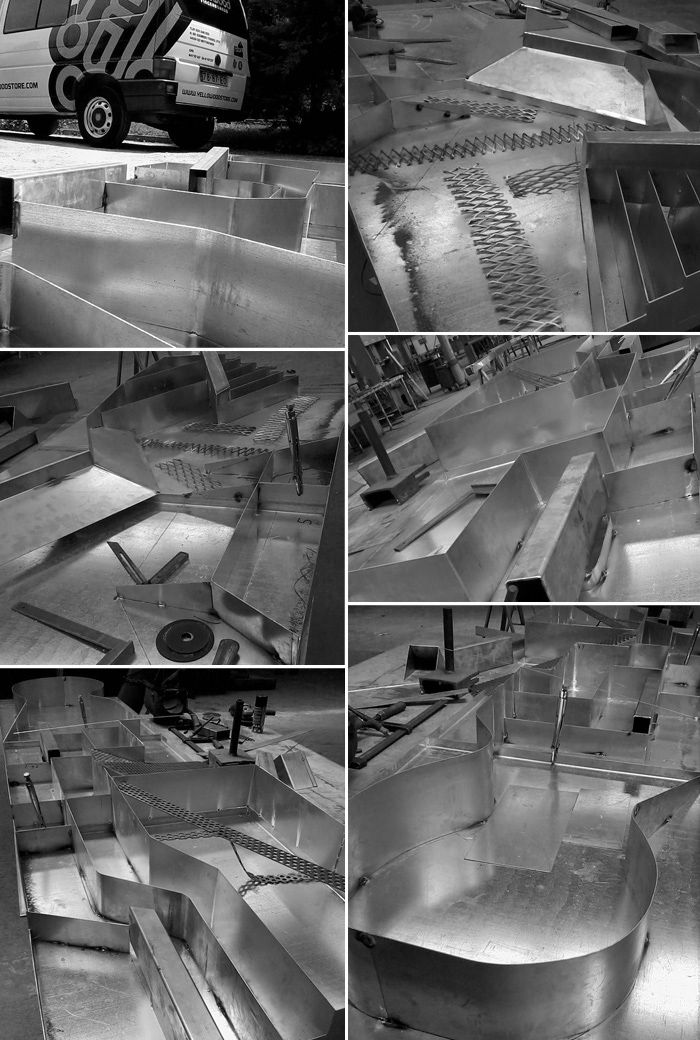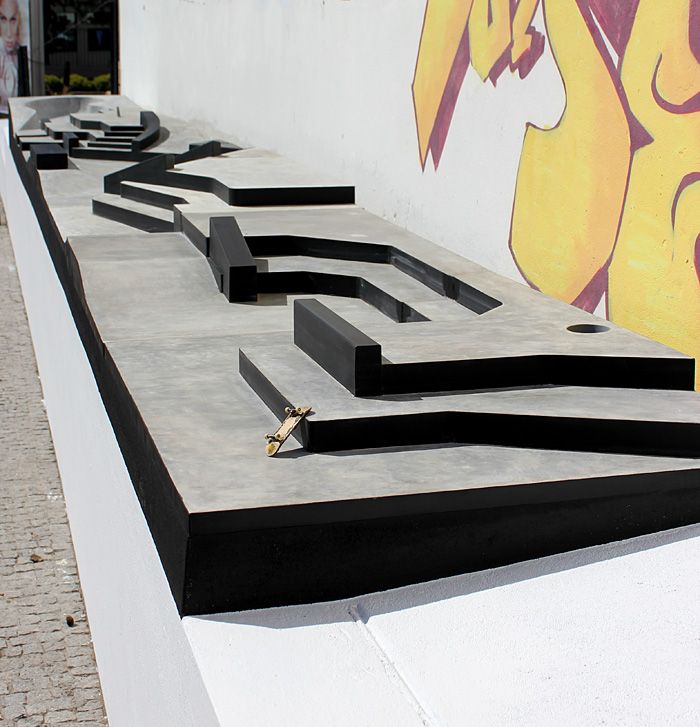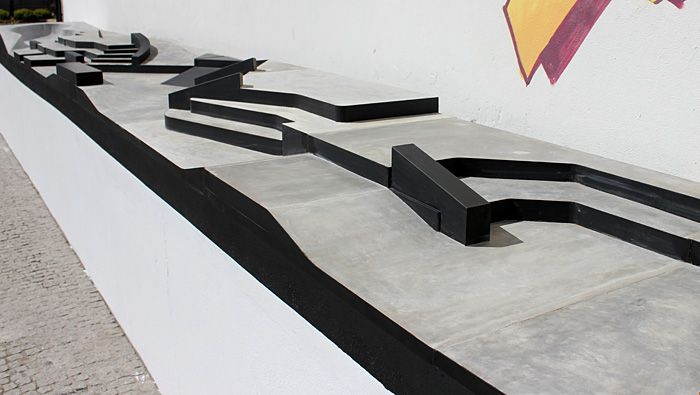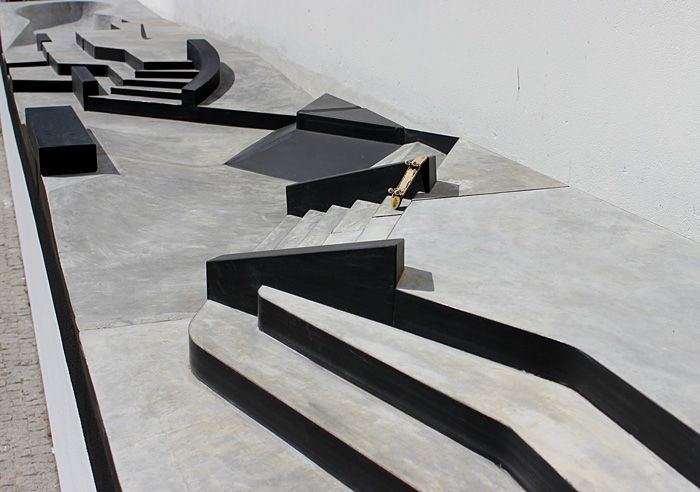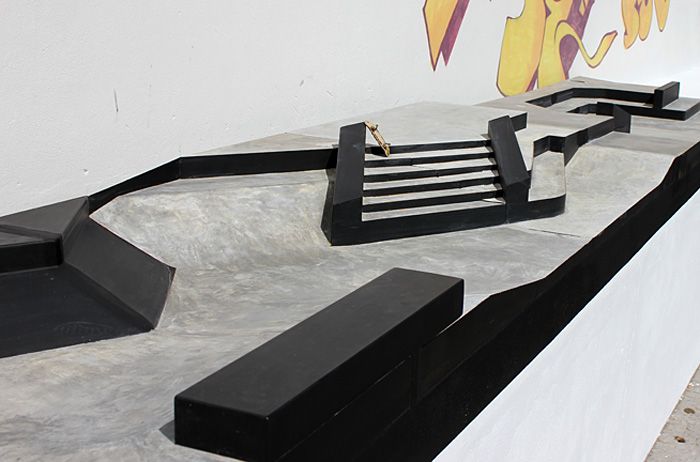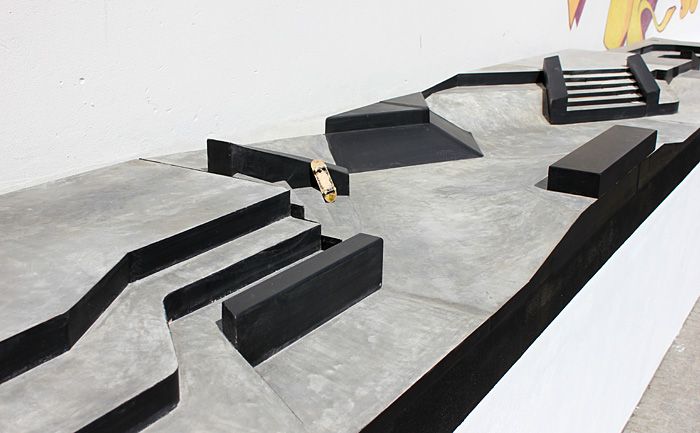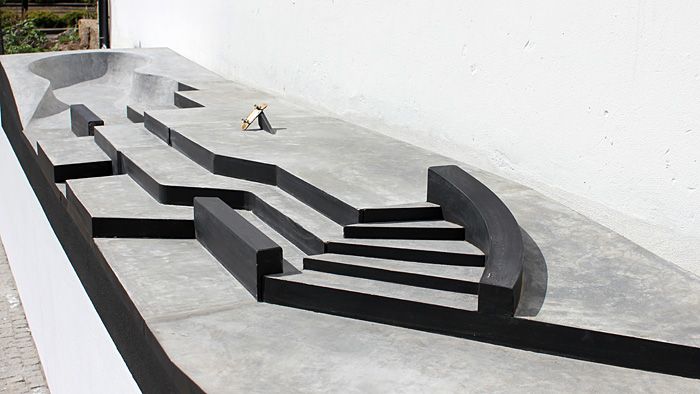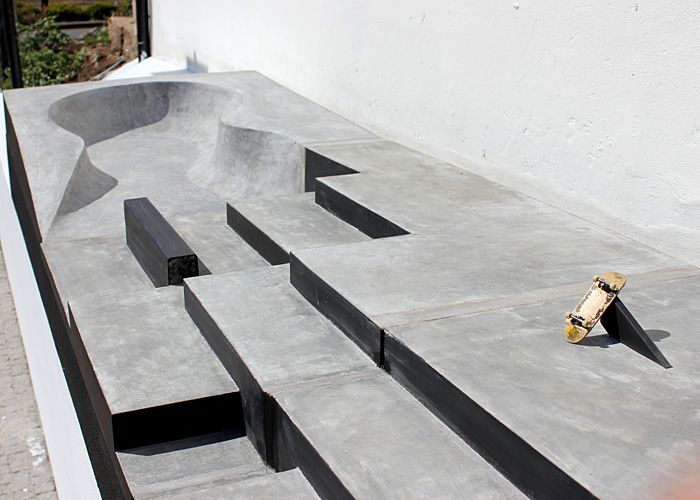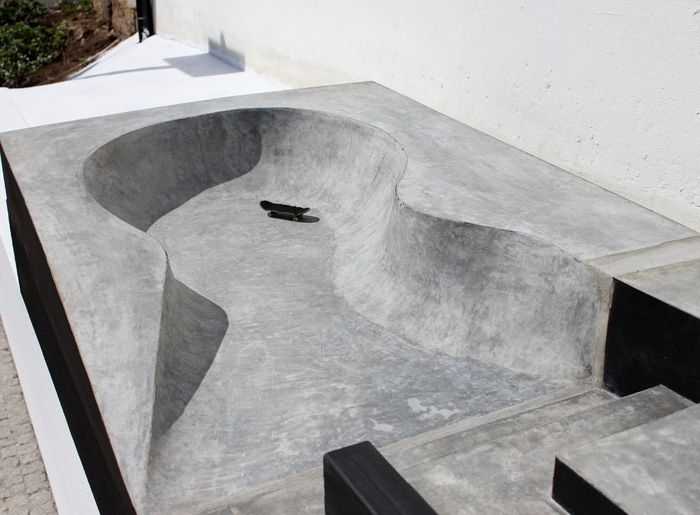 comments
---
0 - FingerboardRadio

aka

HermanZix HermanZix
September 12, 2012 20:15 - about 6 years ago
Awesome work Phillip and the Yellowood crew. Posted information and pictures on: www.fingerboardradio.blogspot.com :)
1 - Ch

aka

Forrest belknap
September 13, 2012 08:38 - about 6 years ago
Congratulations for creating the Best Fingerpark Ever! Nice work Bro!
2 - Isabel Bolsa

aka

Jonathan Brunstedt
September 13, 2012 16:36 - about 6 years ago
Acho a vossa iniciativa muito boa, no entanto, sendo esta "plaza" em Portugal (não consegui perceber bem onde), estranho que nada no vosso site, nem no da Ytrucks, esteja em português. Nem sequer há a opção de mudar o idioma. Percebo que trabalhem maioritariamente para o mercado estrangeiro, mas não estão interessados em expandir / divulgar a modalidade em Portugal? Este é um assunto que me "incomoda", pois tenho um filho fanático por fingerboard, que está até a construir uma página no blogger onde faz publicidade às vossas empresas e pretende divulgar o que se faz em Portugal no fingerboard e, afinal, não temos informação em português... Como portuguesa e, por acaso, tradutora de profissão, não percebo como uma empresa portuguesa não tem uma versão do seu site em português (pelo menos que o meu filho conheça). Também sugeria um mail geral para contacto sem obrigar ao registo na vossa base de dados de clientes. Obrigada.
3 - Max Evance

aka

Stevenaceds Stevenaceds
June 23, 2013 11:00 - over 5 years ago
This is a perfect work Phillip and the Yellowood crew. If not because of the Title Finger Plaza, I would thought that this is a real Skateboard plaza. Such a great job . Congratulations. Hope to see more from your creation and read some more of your blog. Thank you. - <a href="http://youtubexpress.com/">get youtube views</a> . . <a href="http://youtubexpress.com/">buy 1 million youtube views</a>
4 - thank

aka

pisttersgaor pisttersgaor
July 19, 2013 08:49 - over 5 years ago
I loved the article. It is very exciting. Thank you for the information. I will be back.
5 - Tom A

aka

ArobertNah ArobertNah
August 09, 2013 17:54 - about 5 years ago
Great work Phillip, it is nice to have a teacher like you<a href="http://opzionibinarietrading.beeplog.it/" >.</a>.. would be great if you could do some video tutorials and post them on the site. Many people including myself would appreciate it a lot.
6 - jasonmccullum

aka

MihaLomosinity MihaLomosinity
September 17, 2013 09:52 - about 5 years ago
I visited there a few days ago. it is really a nice palce. I am so impressed by this.<a href="http://skypuppet.com/">advertisement flags</a>
7 - joyreal

aka

JasonBut JasonBut
December 05, 2013 13:08 - almost 5 years ago
its my first time to see an obstacle like this...its different from others that i have already seen...hope to visit that place...and to watch the skaters stunts. <a href="http://casinoslots.ca/23-2/">play slot machines online</a>
Go Back to the top
|
all blog items
You need to login to post a comment.