blog
---
Do you have a shop?
March 27, 2013 09:45 - over 5 years ago
Now we offer better conditions for distribution on shops, send us an email for quotation.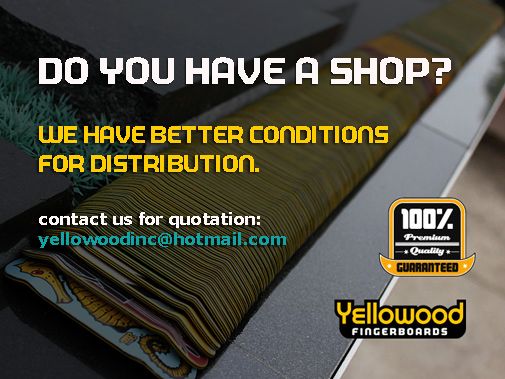 comments
---
0 - Abbz Conroy

aka

blacakhryvmr blacakhryvmr
August 18, 2013 00:12 - about 5 years ago
How Much In GBP Would It Be To Have 10 Decks, 10 Packs Of Slim Tape And 10 Sets Of Y2 Wheels For Distribution In The UK?
Go Back to the top
|
all blog items
You need to login to post a comment.